Recently, the China Business Newspaper published an article entitled "Color TV Enterprise Reshaping Shows Allies Roots Loosing" commented: "In 2016, the color TV market has seen a rise or fall, and the re-planning and display method investment will become a breakthrough for various companies. In the past, the upstream and downstream interests of the iron and steel industry showed signs of loosening and a new continuation pattern emerged. "To this view, the East Building deeply agrees.
According to personal observations in the past year, the TV industry did have some signs of reshuffling in 2016. For example, TV industry upstream display panel makers have raised the price of panels, and the competition between quantum dot technology and OLED technology has gained upper hand. For example, traditional TV manufacturers have launched counter-attacks against Internet companies and so on. With some developments in the TV industry in 2016, we can even clearly see some new trends in the TV industry in the coming year. In my opinion, it is mainly reflected in the following aspects: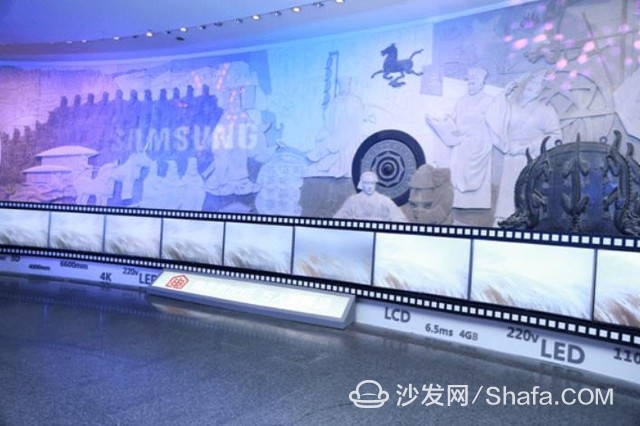 Trend 1: The low-price competition is not sustainable, and the television industry or the collective returns to rationality.
According to the latest data from Ovid Cloud Network, the color TV market maintained a growth trend from January to September 2016, with sales of 11.95 million units, an increase of 8.9% year-on-year; sales of 35.3 billion yuan, a year-on-year decrease of 5.9%. This kind of data seems very unusual in nature. After all, it is now an era of consumer upgrades. It is reasonable to say that sales volume should increase sales, but the TV industry in 2016 had an unusually reversed phenomenon of "decrease by volume". In fact, this is the result of the price wars by e-commerce vendors in the past few years. Internet TV makers represented by LeTV and Xiaomi have caused a lot of shocks in the industry since 2013 when they hit the market at a low price. Low-price competition continues until 2016.
However, this low-cost competition is likely to come to an end in 2017. This aspect is the stage where the concept of hype by the Internet TV manufacturers is about to pass. At the moment when it is necessary to seek profit, it means that it cannot rely on the low-cost model, and it must make efforts in the hard power of products; on the other hand, it is consumers. Demand for television has increased, and supply chain manufacturers have insufficient supply of display panels. As a result, prices have risen. Data show that since mid-April, 43-inch, 55-inch, and 65-inch medium-sized TV panels have risen by an average of US$10 per month. The continuous increase in the cost of television production has forced TV manufacturers to increase prices.
In fact, the industry's overall price increase has begun quietly. Internet TV manufacturers such as LeTV and Pop have already announced price increases in November. For example, LeTV announced at the end of November that it would raise the price by 100 yuan to 300 yuan for different display sizes. Other traditional TV manufacturers have also moved with the wind, generally increasing the price by 100 to 200 yuan. Obviously, in 2017, in the face of a good market environment, major TV makers are likely to return to rational competition, the price war may temporarily retreat behind the scenes, replaced by hard competition for products.
Trend II. Excellent hardware capabilities will become the decisive winner of the 2017 TV market.
Over the past few years, Internet vendors have entered the TV market in addition to low prices, there is also a "killer", that is, content advantages, through the built-in exclusive copyright content it purchased, greatly enriched the TV content, once caught up with traditional TV makers. However, in the past two years, traditional TV manufacturers gradually found a feeling in the competition with Internet manufacturers, and through their own more powerful resource integration capabilities, they not only succeeded in filling up content shortcomings but also had their own characteristics. Taking Samsung as an example, it not only has established close cooperation with high-quality content platforms such as Mango TV, iCNTV, and Wahite TV, but also can provide users with high-quality content on these platforms, while also providing better visual experience for HDR content. Recently, it has also announced that it will support YouTube's global HDR content playback for the first time on TV. This will allow users to enjoy content that is not only rich but also of high quality.
It can be foreseen that, in 2017, Internet companies will face enormous challenges in the absence of post-price warfare and content advantages. In contrast, traditional TV manufacturers such as Samsung will face new situations more easily. This is mainly because traditional TV manufacturers have a mature supply chain system in hardware manufacturing, especially in display panels and other important devices. The supply chain has a very strong say, which makes it easier to control costs and maintain a reasonable price for the product, without substantial price increase due to the overall lack of panel supply. At the same time, traditional TV manufacturers such as Samsung have excellent hardware manufacturing capabilities, which makes their product quality more secure, and consumers may be more inclined in the case of low price competition failure and content with little apparent difference. The traditional TV manufacturers that are better in quality and brand.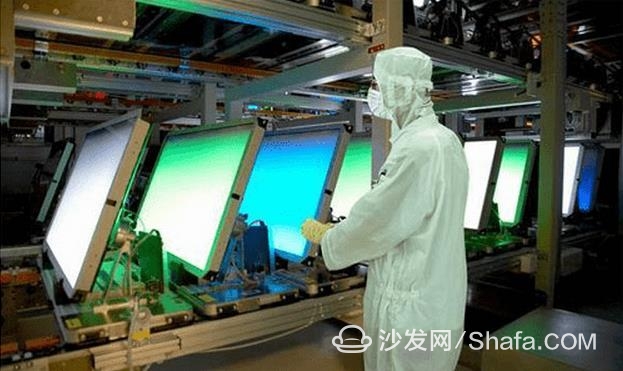 Therefore, we can basically conclude that in 2017, both the Internet e-commerce vendors and the traditional TV manufacturers will focus more on the "hardware" competition, and TV manufacturers will also end their extensive growth and change into more refined ones. The strength of hardware in the contest will drive the collective transformation and upgrading of the entire TV industry, and the advantages of traditional TV manufacturers such as Samsung will be fully demonstrated.
Trend 3: Technology competition will show an inflection point in 2017, with QDs prevailing.
On the other hand, looking back at the decades of development in the television industry, we have seen that competition in the hardware will eventually turn into a competition for technological strength. In 2016, the most compelling technology competition in the TV industry was the competition between quantum dots and OLEDs. After a year of fierce competition, the outcomes of the two major technologies seem to have become clear.
First of all, from the perspective of panel output, relevant institutional data forecasts that OLED TVs will reach 2 million units in 2017 and 2.7 million units in 2018. The data report released by DisplaySearch shows that in 2018, the global quantum dot TV sales are expected to exceed 18 million units, and the production of quantum dot TVs is much higher than that of OLED TVs, reaching nearly ten times. This means that the market has automatically made a choice.
Secondly, from the point of view of technology maturity, although the OLED display method is very advanced, the yield of the product is not high, and this leads to a high price. In comparison, QD TV has the same display effect as OLED technology, but its product yield is very high, so the production cost is much lower than that of OLED, which makes it easier for quantum dots to be popularized. According to media reports, at the upcoming 2017CES (International Consumer Electronics Show), Samsung is likely to introduce quantum dot technology, which will bring higher brightness, color gamut and quality experience, and will further Reducing the production cost of quantum dot TVs will likely speed up the development of quantum dot technology in the industry again.
In the end, behind the competition between the two major technical schools, there are actually two camps of manufacturers. From the perspective of camp forces, the QD TV camp has become even more powerful. Currently, domestic manufacturers including Samsung, Sony, TCL, and Hisense are all pushing quantum dot TVs. Domestic brands such as Sharp, Hisense and Changhong are also accelerating their technological innovation. The pace of the active sub-point camp is close, and the OLED camp is currently only LG, Skyworth and several other manufacturers.
Therefore, in 2017, in the case of the QD camp where output, technology maturity, etc. are all dominant, it is not ruled out that the TV manufacturers of the OLED camp may be able to "lose" the market share sub-stakes, as pointed out in the China Business Paper. The "loose sign of upstream and downstream interest alliances" is a clear proof.
Trend 4: Samsung or Leading the TV Industry to Form a New Pattern in 2017
Looking at the 2016 TV industry can be described as a war. On the one hand, there are new Internet TV manufacturers relying on low prices to continue to stir up, on the other hand is the traditional TV manufacturers, passive response, through learning Internet thinking, make up for content short board, launched a strong counterattack. The confrontation between these two forces directly affects the development trend of the television industry. This not only ripens the rapid popularization of new technologies such as quantum dots, but also accelerates the pace of the traditional television giant's overall industry chain deployment. In the process, Samsung gradually consolidated its position as a market leader. As of now, Samsung Electronics has been on the top spot of the world TV market for 10 consecutive years, and its market position has not been shaken.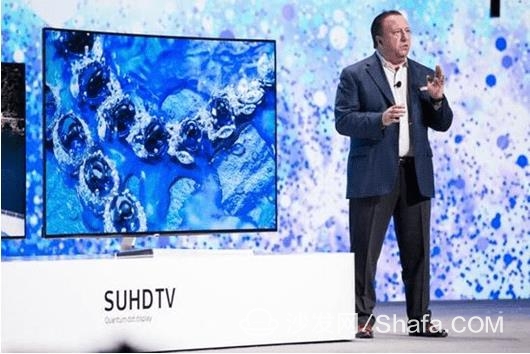 In fact, as the main promoter of quantum dot technology, Samsung has already released two generations of quantum dot television. According to media reports, at the upcoming 2017CES, Samsung will release a new generation of quantum dot TVs, which may end the battle for this television technology. In fact, as the quantum dot technology becomes more and more mature, it will inevitably attract many partners to join. Samsung's entire industrial chain layout is becoming more and more perfect, which makes the quantum dot camp even more powerful than before.
Obviously, Samsung has always been a leader in the global TV industry, both in technology and sales. In 2017, Samsung will once again lead the collective transformation and upgrading of the TV industry by sticking to and consolidating its technological superiority and further implementing the entire industrial chain layout, and it is very likely that it will contribute to the formation of a new industry landscape. It is now less than two weeks before the opening of CES 2017. It is believed that we will be able to officially experience Samsung's new quantum dot technology products in no time.
Smart TV/box information can focus on smart TV information network sofa butler (http://), China's influential TV box and smart TV website, providing information, communication, etc. on TV boxes, smart TVs, smart TV software, etc. Answering questions.
Distribution Transformer,2500Kva Transformer,High Quality 1250Kva Transformer,High Quality 800Kva Transformer
Hangzhou Qiantang River Electric Group Co., Ltd.(QRE) , https://www.qretransformer.com