2014 is a key first year for domestic mobile phone companies, home appliance companies and Internet giants. Driven by Google's acquisition of Nest for $3.2 billion, Xiaomi first launched its smart eco-platform strategy and led the rapid follow-up of Huawei, Meizu, 360, TCL and other companies.
Why did the substantive progress in 2014 only begin after the decade of smart home and Internet of Things concepts? Which companies will have an impact on the future? The author recently talked with many people in the industry about this, the following is the main information:
Those who are smart ecosystems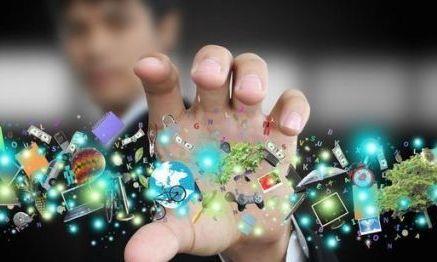 Millet + US +100 hardware company
Under the leadership of Lei Jun, Xiaomi quickly became a platform company integrating hardware + system + application + cloud computing from a hardware company that sells mobile phones and TV products. This year, Xiaomi introduced a series of hardware products such as tablets, routers, bracelets, cameras, and air purifiers.
Lei Jun said that around the mobile phone as a core product, Xiaomi aims to build a three-layer ecological chain: the first layer is the intelligent hardware ecological chain (Millet plans to invest 100 hardware companies); the second layer is the content industry ecological chain (please come to Chen Hao, invest in Youku And Iqiyi); the third layer is cloud services (investing in Jinshan and Century Internet). In addition, Xiaomi Technology invested 1.266 billion yuan in the United States in December 2014 to accelerate the distribution of smart home hardware categories and channels.
Huawei glory + Skyworth cool open
After Xiaomi, Huawei Glory is the fastest company to follow in the smart ecosystem platform. This year, glory also launched a series of hardware products such as glory cube, Huawei secret box, and bracelet, and entered the smart TV field with Skyworth's Cool TV.
Liu Jiangfeng, head of the Huawei glory division, revealed to the "Observation" that the goal of glory is to create a complete intelligent ecological platform, and then more terminal categories will be launched. Huawei Consumer BG CEO also said in the dialogue session hosted by "Observation" that the intelligent ecosystem platform will become the competition direction of the terminal industry. Unlike Xiaomi, Huawei's intelligent ecosystem platform is more open, hope and Industry chains work together rather than requiring holdings or capital to enter.
Cool + Qihoo 360
After many "gossips", Qihoo 360 announced on December 16 that it would invest $409.5 million in cash in the joint venture and hold a 45% stake in the joint venture. Zhou Hongyi explained in his internal mail: "To be safe on the mobile Internet, you must make your own mobile phone, so that you can deeply intervene in the bottom layer of the operating system," and call on employees to "take AK47 and go to the South to do mobile phones." !".
However, the industry believes that Zhou Hongyi hopes that deep involvement in the underlying operating system is probably not just a security business. Zhu Fanghao, head of the Cool God brand, also said to "Observation": "The cooperation between the two parties will include brand marketing, e-commerce channel diversion, Internet operation capabilities (game intermodal, app store operations, mobile search revenue, etc.), ecosystem ( CoolUI integrates location, video, security and other life services from the ROM+UI level. - That is to say, behind Zhou Hongyi's $400 million in cash, the focus is on the integration of intelligent ecosystem platforms.
Meizu
After the completion of the introduction of external capital and the implementation of the company's shareholding restructuring, Meizu has gone further on the intelligent ecological platform. On December 23, 2014, Meizu announced the launch of the sub-brand charm blue, the first product charm blue note price of 999 yuan, pointing to the red rice series.
Mei Yongxiang, president of Meizu, told Ms. Observer that Charm Blue is not just a mobile phone brand, but a full-end platform brand covering wearable devices such as tablets, smart TVs, smart routers and smart watches. After the charm blue note, Meizu will choose to meet the Meizu strategic layout, and the degree of integration with the mobile phone, and at the same time suitable for the current Meizu mass category to the market. Compared with Xiaomi, Meizu's platformization strategy will be more open. Bai Yongxiang revealed that after the charm blue revealed the platformization strategy to the outside world, many enterprises have found the Meizu people's intelligent ecological platform to enter Meizu.
TCL
TCL has been regarded as a traditional home appliance brand by domestic consumers in recent years, but this impression is changing as its smartphone business returns to the domestic market.
Wang Liyang, chief operating officer of TCL Communications and president of China, said in an exclusive interview with "Observation" that TCL is currently the world's most comprehensive platform-based company outside of Samsung, and even includes a small number of LCD panel production lines in China. Huaxing Optoelectronics). In response to the general trend of intelligent eco-platformization, TCL Communication established the Mobile Internet Emerging Business Center (MIEBC) in October 2014 to build a service platform for the TCL mobile Internet ecosystem and finally build a new business model of "product + service".
For example, Wang Xiangyang said that taking air purifiers as an example, intelligence is not just an APP to realize the network connection between mobile phones and purifiers, but should include multiple room intellisense, and linkage with air conditioners and other home appliances, the background involves A lot of algorithms and applications, this will be the advantages and opportunities of the TCL Intelligent Eco Platform.
Haier + Alibaba
Alibaba and Haier reached a strategic cooperation on December 9, 2013. Alibaba's total investment in Haier reached 2.822 billion Hong Kong dollars (about 2.213 billion yuan). The cooperation between the two sides mainly involved logistics and supply chain management. Arousing the industry's concern is that Alibaba has acquired a 2% stake in Haier Electronics in addition to Haier's Nisshin Logistics shares, which is currently a well-established home appliance giant in China and is involved in smart home appliances and smart homes. for many years. Subsequently, Alibaba and Haier jointly launched TV boxes and smart TVs, using Alibaba's family digital entertainment services, mainly including TV online shopping (v shopping plaza), cloud games, entertainment and other special services.
According to Haier insiders, the cooperation with Alibaba will be fully expanded in 2015. For example, smart air boxes, water boxes, air conditioners, refrigerators, water heaters and other products are planned to be connected with Alibaba's YunOS to achieve Alibaba + Haier. Intelligent ecosystem platform, and can be opened to other vendors to access.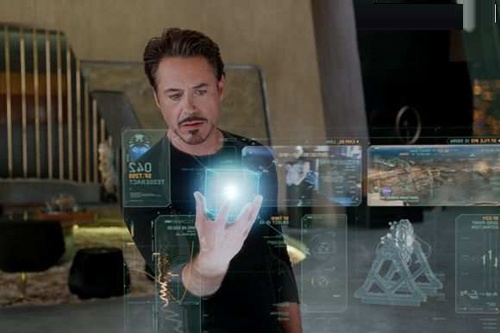 Why did the speculation break after ten years?
In fact, whether it is smart home appliances, smart homes, or the concept of Internet of Things, it has been speculated for nearly a decade. Why did the company finally break out in 2014?
There are several reasons for the opinions of all parties in the industry:
1. Lack of uniform standards. Smart home appliances and smart home concepts have all been followed and led by traditional home appliance companies. However, home appliance companies have been tied to corporate interests and traditional concepts. They have not reached a unified standard for ten years, and this dilemma has now been quickly broken by the new mobile Internet platform company represented by Xiaomi as the terminal + system + application.
From the perspective of business models, traditional home appliance manufacturers are more concerned about sales and product sales, but lack of customer after-sales relationship maintenance and big data management. And new companies such as Xiaomi quickly expand users to tens of millions or even hundreds of millions of scales, centralize and manage users through the Internet, and establish link standards and business models according to user needs, which is impossible for traditional home appliance companies. .
2. Lack of application. The long term of traditional home appliance enterprises is hardware manufacturing, which is inherently short-board in the combination of hard and soft platform. Internet companies used to pay more attention to the business model innovation of Opportunity Software, and lacked confidence in entering the traditional hardware manufacturing field. The smart phone ecosystem has rapidly formed a complete ecosystem in the past seven years. With the advancement of hardware, software and system capabilities, this ecosystem is currently penetrating into smart home appliances and smart homes.
3. Innovation in terminal technology capabilities. Ten years ago, the integration of processors, displays, storage devices, etc. with big data computing into traditional home appliances was like a concept. With the popularization and competition of new hardware terminals represented by smart phones, there are already mature programs in hardware technology, volume, energy consumption and cost.
4. High speed network. Whether it is GSM, CDMA or even EDGE in the 2G era, or WCDMA or EVDO in the 3G era, its actual speed and bandwidth are not enough to support the high-speed interconnection between external mobile networks and home-based WiFi networks. The peak rate of 100MB or even 150MB in the 4G era, as well as the popularity of fiber-optic households, has become the support and basic guarantee for connecting mobile networks and home internal networks.
5. Application scenarios. Traditional home appliance manufacturers are more entangled in three-screen or multi-screen interaction based on their own products. In fact, they are less practical for consumers and the application scenarios are not rich enough. And Xiaomi has established a link center through routers, and has controlled a situation of other hardware, applications and multimedia content through smart phones, which has opened up a complete ecological path scene. This kind of channel has also led to the rapid follow-up of Huawei, Meizu and TCL.
From the perspective of the international market, the acquisition of Nest's Google and the launch of Homekit have the potential to build a successful smart ecosystem. However, it is difficult for the former to enter the Chinese market in a commercial form, and the latter still needs to complete integration with more home appliances and other product categories. China currently has the world's most developed mobile phone manufacturers, home appliance companies and mobile Internet companies, as well as the global 4G communication network, and has the ability to preemptively incubate a company or even 2-3 intelligent ecosystem platforms.
As Lei Jun said: "The wave of mobile internet and smart home has come, and will die without change!" So, who can build a complete intelligent ecological platform in 3-5 years to subvert the current terminal manufacturers, What are the current models of home appliance manufacturers and even Internet giants?
Summary of intelligent lighting technology data - use your design wisdom to light the intelligent lighting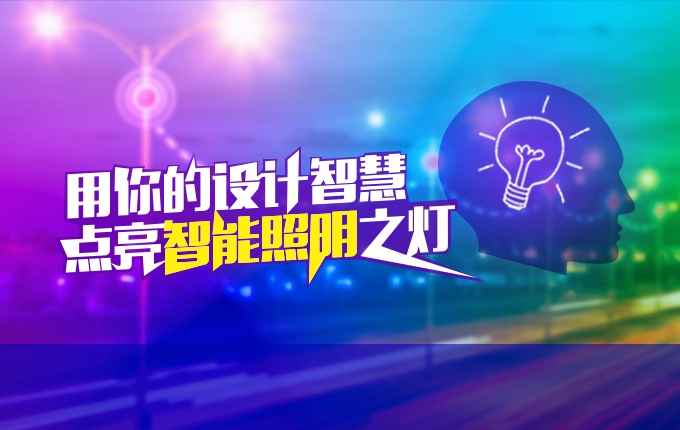 Heat power setting:400/800/1200W
Automatic tip-off protection
Oscillating function with handle,easy to be taken
Halogen tube is a sealed light-emitting tube, filled with halogen element inert gas, the middle of the tungsten wire white, black two (due to the cost of white tungsten wire is much higher than the black tungsten wire, so the market is not universal ). Halogen tube with high thermal efficiency, heating is not oxidation, long life and other advantages, and some models also attached to the timing, rotation, humidification and other functions. Halogen tube heater is to rely on luminous heat dissipation, the general use of 2 to 3 halogen tube for the heat source, the power consumption of 900 ~ 1200W or so, more suitable for the area of about 12 square meters of the room, some of the more advanced products with automatic Power, automatic shaking his head and other functions, simple and practical design.
Halogen Heater, Electric Halogen Heater, Halogen Room Heater, Portable Halogen Heater
Ningbo APG Machine(appliance)Co.,Ltd , http://www.apgelectrical.com