: Shenyang Xinsong Robot, born in the Chinese Academy of Sciences, shouldered the expectation of creating a world for domestic robots from its inception. Since its establishment in 2000, Xinsong has lived up to the expectations, passed the foreign investment squeeze, and passed the financial turmoil. The industrial robot market has earned a place. Today's Xinsong not only sits on the top spot of domestic robots, but also becomes a benchmark for domestic robots to compete against foreign robots.
Domestic first composite robot
In recent years, with the growing scale of the compound robot market, medium- and heavy-duty compound robots have also become new directions for the market. Xinsong company successfully developed domestic first-rate heavy-duty compound robots in this field, and it was also the first in the world to launch, marking the level of domestic robots to a new level.
In November 2016, "The 4th Intelligent Logistic Storage Robot Industry Development Summit Forum and the Radium God Cup? The 2015-2016 Top 10 Awards Ceremony of the AGV Robotics Innovation Product Awards was held at the Shanghai New International Expo Center. Xinsong Compound Robots was among the many AGV products and won the 2015-2016 Top 10 AGV Robotics Innovation Product Awards.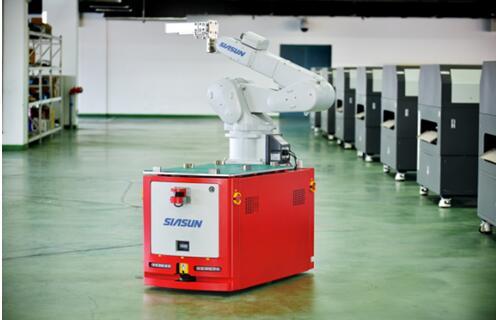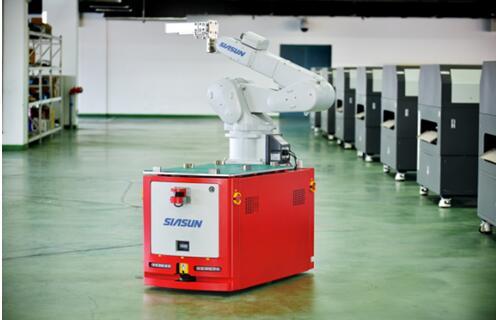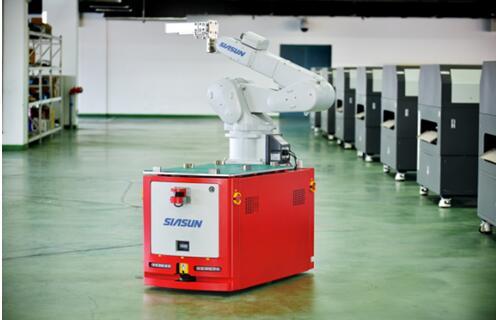 The picture shows different types of composite robots
As the first domestic compound robot, it greatly enhances the functions of traditional AGV. It not only enables the robot to move freely, but also applies the application of visual compensation technology to achieve position compensation in the three-dimensional coordinate system; at the same time, it integrates the robot and AGV communication and control technology, and realizes the rapid application of the fixture switching technology; it is labor-intensive and product type. Many and small markets have great potential for development.
At present, the product has been successfully applied to Sandisk Shanghai and Malaysian companies. Dozens of compound robots shuttled in the workshop to provide precise transportation and assembly of materials for the company's precision electronic component processing, which greatly improved the automation level of the company, reduced the labor intensity of workers, and reduced the labor cost of enterprises.
In the future, full-featured composite robots will inevitably enhance the level of manufacturing technology in their industries, and will contribute to "Industry 4.0" and "Intelligent Manufacturing 2025".
1 2 Next>
gree , https://www.greegroups.com