First, home network internal networking technology
The internal network of the home network mainly solves the data transmission between various information appliances, and can transfer the data of the external connection and transmission to the corresponding home appliances, and can also transmit the internal data to the external connection. Currently, the transmission technologies used in home networks can be classified into two categories: "wired" and "wireless." The wired solutions mainly include: twisted pair or coaxial cable connection, telephone line connection, power line connection, etc.; wireless solutions mainly include: infrared connection, radio connection, connection based on RF technology, and wireless connection based on Pc. Compared with traditional office networks, home networks have incorporated many home-use products and systems, such as home appliances and lighting systems. Therefore, the corresponding technical standards are also complex.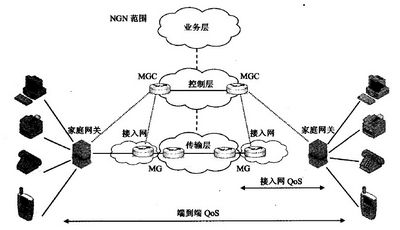 Second, home network middleware technology
The home network must be a dynamic environment. New devices are added to the home network and can be recognized by other devices in the network. At the same time, it can also discover other devices and can work in coordination with each other. At the same time, special development families will emerge in the future. Companies that use web applications must ensure that the same application can run on information appliances that use different embedded operating systems. Solving these problems is not simple, because the resource composition in the home network environment is very complex, not only the devices that use different operating systems and hardware systems, but also the software members that can be used in the network, and even people can become network resources. As part of this, it has created great difficulties for developers of designing information appliances and home network members; how to enable developers to ignore the underlying information of various devices, and how to design a home network distributed application using a common interface. It is necessary to introduce middleware technology in the development of home network applications. According to IDC, middleware is an independent system software or service program. Distributed application software uses this software to share resources among different technologies. The middleware is located on the operating system of the client and server. Resources and network communications. IDC's definition of middleware shows that middleware is a type of software, not a software; middleware not only realizes interconnection, but also implements interoperability between applications; middleware is software based on distributed processing. The outstanding feature is its network communication function.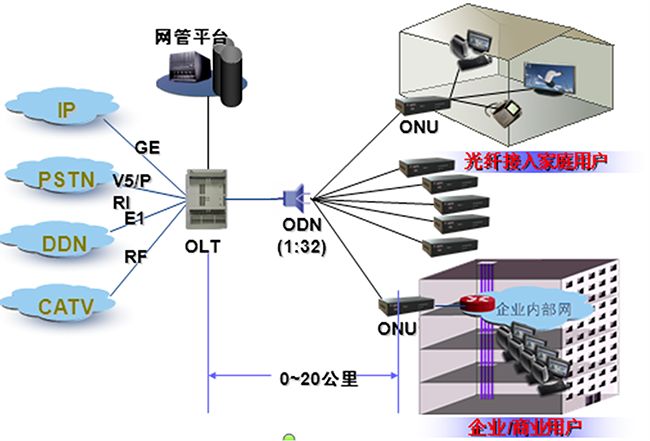 The middleware technology for home network applications can be defined in such a way that it runs on the operating system of information appliances and uses the functions provided by the operating system to abstract from the different hardware architectures, operating systems, and network access of various information appliances. Out of a logical communication capability, the APIS interface is designed to provide a series of services for the upper-level home network applications to help establish and configure distributed applications in the home network. It is also an important member of the home network. If corresponding to the OSI layer 7 network model, the middleware technology generally corresponds to the presentation layer and the application layer including the session layer and above. Using middleware technology, developers of information appliances can freely choose the underlying communication technologies and operating systems. Information appliances can choose to use power line, wireless, IEEE 1394 and other network technologies for communication.
The use of middleware to design information appliances can accomplish the following functions. First, it can make information appliances have the ability to declare itself in the home network. Information appliances can automatically discover devices that exist on the network. Second, information appliances can describe each other's uniqueness. Functions, information appliances can query and understand each other's functions. The home network does not require human participation. It can automatically complete network settings, and information appliances can seamlessly interoperate. The time for middleware to appear in the home network market is not very long, but it is developing very rapidly. It is estimated that the middleware market for home networks will have a market value of several billion dollars. In order to obtain a market, many associations and groups have begun to introduce their own products to the middleware market. Currently, there are middleware technologies such as OSGi, UPnP, JNI, HAVI, VESA, Interactive TV Software Provider, DVB, and OPENCABLE.
Waterproof Push Button Switch
Waterproof Push Button Switch , with all the brass material hardware fitting, is widely used in military equipment, high-precision,medical equipment and space navigation equipment. Acting as a trigger signal, this serious Waterproof Push Button Momentary Switch or Push Button Switches are made from high precision machine. It is always recognized by customers with its excellent gold plating process, superior conduction contact and high efficiency.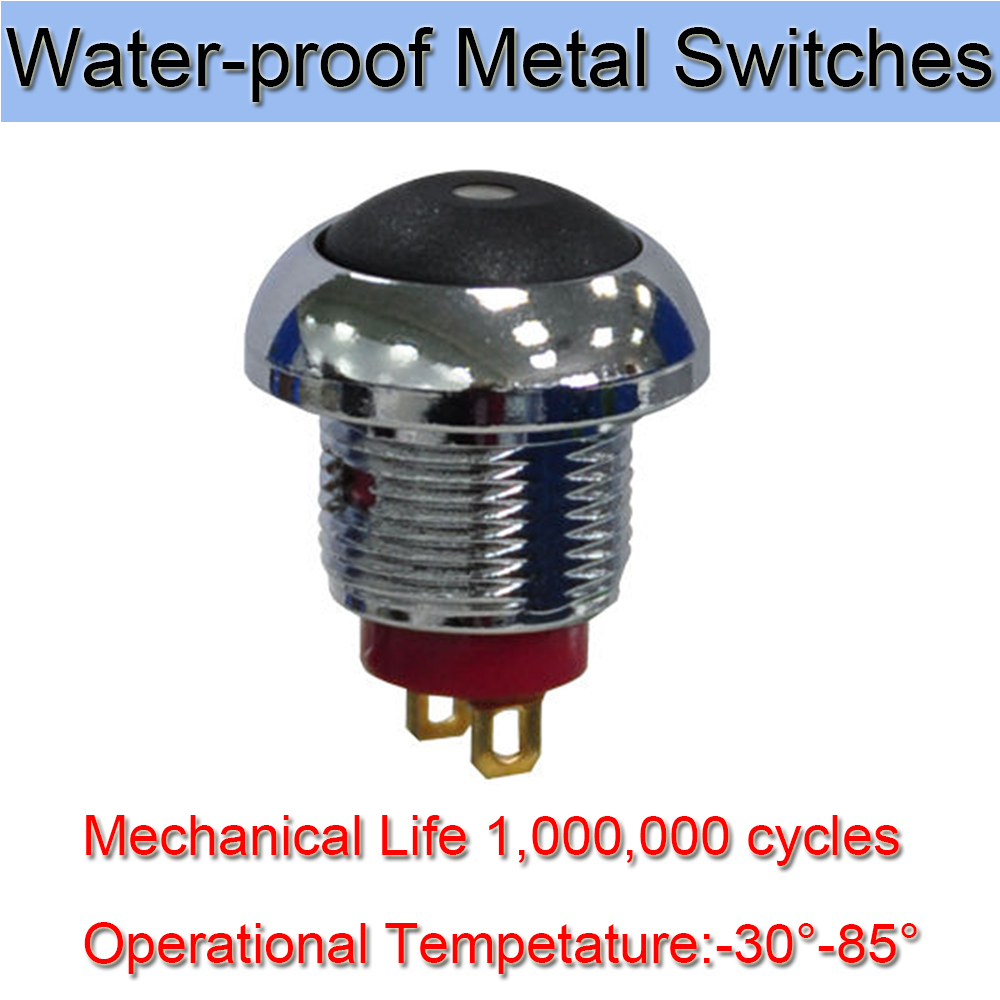 After the long-term research by the R&D department of Taiwan, the life of the PA series Metal Switches have reached 1 million mechanical life, 500,000 electrical life, and IP67 dust-proof and waterproof, could easily resist the erosion of oil and sewage when operating. In addition, this Waterproof On Off Switch could still have obtained relevant environmental protection and quality certifications from the European Union and the United States under the severe international situation of environmental protection Project.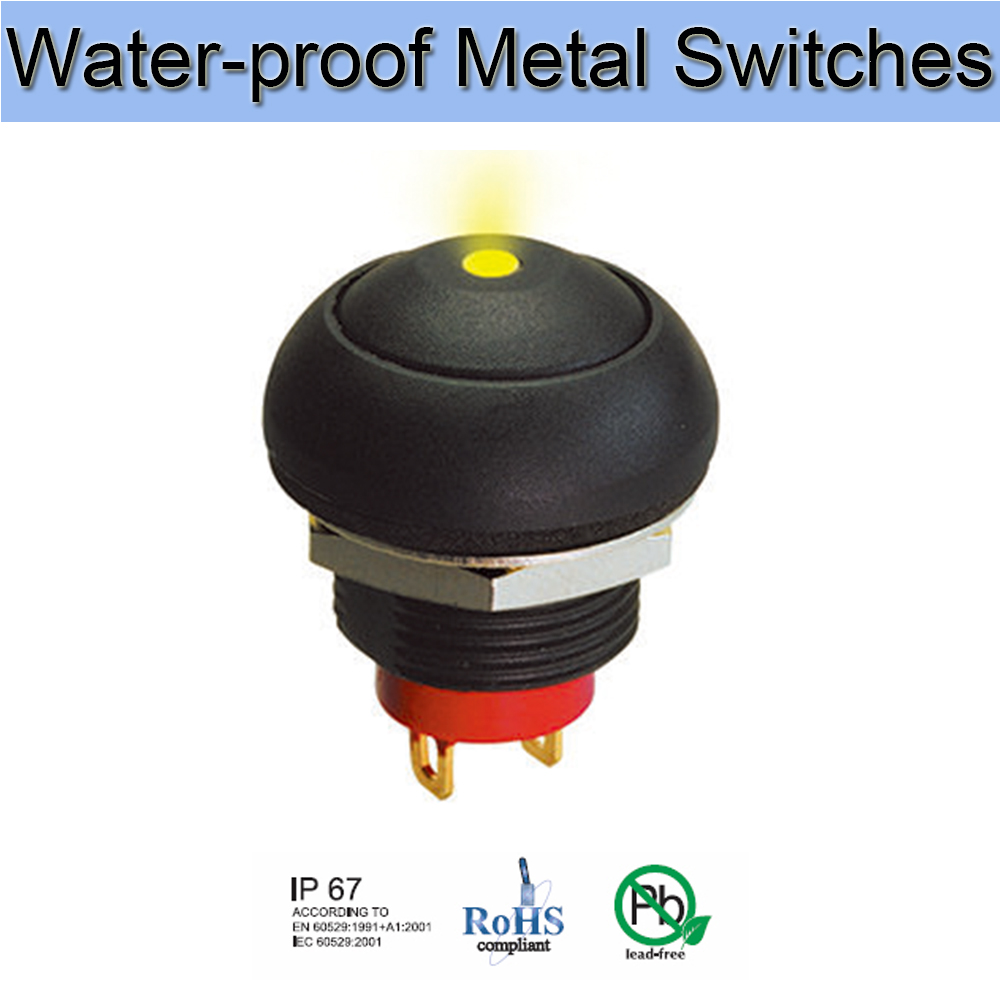 In order to save the labor cost in our customer's use process, our customers can customize the finished product with wire, so it can directly put into production and installation after receiving the finished product, which greatly provides the work efficiency of the customer.
Water-Proof Metal Switches,Waterproof Push Button Momentary Switch,Water-Proof Metal Flat Switch,Water-Proof Momentary Metal Switch
YESWITCH ELECTRONICS CO., LTD. , https://www.yeswitches.com