According to data from the National Bureau of Statistics, China's aging society is accelerating, the working-age population continues to decrease, and labor wages have risen beyond the growth rate of GDP. The turning point of the demographic dividend has come and the demand for "manual replacement" in the manufacturing industry has soared. Nowadays, with the upgrading of consumption, the demand for "intelligence" in the service industry has grown rapidly, and it is at a new juncture of artificial intelligence. The robot is known as "the brightest star in the night sky". This new star has solved the human factors and lifestyle changes. Social needs. Experts believe that with the help of the Dabao commercial robot of Qianli Li, the spring of intelligent service robots is gradually approaching, and commercial robots are now entering the people's field of vision with great momentum. According to market conditions, although there is currently no large-scale replacement of manpower by robots, robots have largely assisted human work and the gap in demand will increase. Most of the tasks that can be repeated and delayed can be completed by robots. In addition to reducing the workload, an important reason is the cost savings.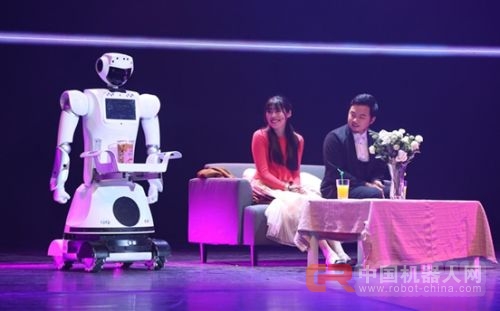 "Made in China 2025" proposes the strategic goal of entering a manufacturing powerhouse in 2025. As an important part of intelligent manufacturing, robots were promoted to the national strategic height during the "13th Five-Year Plan" period. This also led to large-scale entry of entrepreneurs and capital, and commercial robots have become the hottest segment in the moment. In recent years, a group of companies have started to deploy robot services in an industry, which means that the consumption attributes of fancy service robots and the market space for future industrial robots are greater. Under this background, Baoqianli Group, which is a key optoelectronics imaging and bionic intelligence algorithm, has been cultivating the high-end vision field. It has positioned itself to deploy the smart Internet field, seized the new artificial-intelligence field, and recently released a commercial model. Big treasure robot. Earlier, the Baoqianli Group had already released a platform-based intelligent robot—playing Xiaobao robots and successfully applied it to Baiyin Baiye. The launch of the Dabao robot quickly grabbed the market in the commercial field and became a powerful star in the 2017 robotics field. Driven by innovation to create a large platform for development The era of innovation-driven development has come. Industrial upgrading is the key to avoiding the middle-income trap. The robot industry and technological innovation promote each other. The deep integration of China's robotics industry with information technology and artificial intelligence technology has begun. The robotics industry will integrate with many advanced technologies such as big data, Internet of things, and artificial intelligence to become part of a number of intelligent service platforms and continue to promote innovation. Driven by innovation.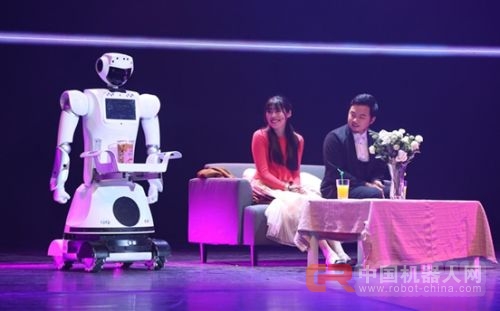 At present, commercial robots are in the beginning stage. How to reduce the cost of commercial robots and thus increase users' enthusiasm for purchase and enthusiasm is a common problem that all business robot practitioners need to face and solve. As a 7X24 hour corporate super employee, Dabao Commercial Robot released by Baoqianli can be widely used in hotel, catering, banking, real estate, pension, building and other service industries, replacing redundant jobs, saving labor costs and management costs for companies, and improving services. Efficiency, set off a wave of robot substitutions, and promote the innovation and upgrading of traditional service industries. Baozhali platform intelligent robot + mode makes full use of scene marketing to help realize the commercial value of Baixingyeyeye. This model changes the inherent use of mobile phone screen-based habits, freeing up hands to establish a new voice scene mainly based on the robot's core large screen. In the model, the use of vertical scenes in each subdivided area will eventually realize the extension of the scenes of the platform such as the platform-based intelligent hardware + service/hotel/beauty/maternal/infant/medical/catering and other industries. Leading Technology and Powerful Power The Baojili intelligent robot is mainly used for personal consumer and corporate operations. Through the mature technology of platform-based intelligent hardware + vertical application of the scene and the historical data of millions of VIP ethnic groups, traditional businesses can help achieve offline integration. Bao Qianli is committed to the "robot +" series of hundred businesses, to open up barriers in the industry, to provide a sound business development environment, so that science and technology truly serve the enterprise, the role of life. As a new member of the Baojili intelligent hardware family, Dabao Commercial Robot is also an intelligent full marketing platform. Dabao robots are built around the concept of creating smart business districts and smart living. They have super computer capabilities and speeds. They can run at the same time in multiple operating systems and support back office management and control. They are strong connectors for enterprises and users, and glue users and businesses. Effectively expand marketing channels and improve operating efficiency. Unlike those relatively simple robots on the market, Dabao robots can also be used with a variety of peripheral accessories, such as various trays and screens, depending on the usage scenario and usage, which enriches the carrying and advertising display functions of Dabao robots and greatly expands Dabao robots. Application scenarios. Some industry analysts believe that Dabao Robots is an annual representative of the field of business service robots. It possesses a large number of innovative technologies and cool features. It has a wide range of applications, a huge commercial value, and a broad market prospect. Dabao commercial service robots can not only replace labor, improve service efficiency, but also create new multipliers. And Bao Qianli chose to release this commercial robot at the beginning of 2017, which not only caused widespread concern in the industry, but also led the direction for the development of the robot industry in the new year and made a new standard for the industry. Dabao commercial robots have taken the lead in the next year. Next, let's wait and see for their exciting applications in various fields.
KNB1-32 Miniature Circuit Breaker
KNB1-32 Mini Circuit breakers, also named as the air switch which have a short for arc extinguishing device. It is a switch role, and also is a automatic protection of low-voltage electrical distribution. Its role is equivalent to the combination of switch. Fuse. Thermal Relay and other electrical components. It mainly used for short circuit and overload protection. Generally, According to the poles, mini Circuit breaker can be divided into 1P , 1P+N , 2P, 3P and 4P.
KNB1-32 Miniature Circuit Breaker,KNB1-32 Electronics Miniature Circuits Breaker,KNB1-32 Automatic Miniature Circuit Breaker,KNB1-32 Mini Circuit Breaker
Wenzhou Korlen Electric Appliances Co., Ltd. , https://www.zjaccontactor.com