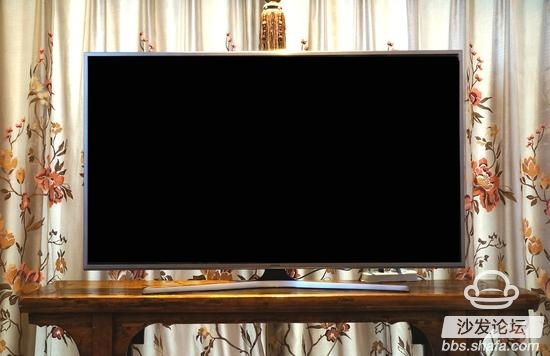 On the morning of September 10th, Samsung Electronics released the new SUHD Ultra HDTV JS7200 series in China. This TV is not Samsung's flagship TV model but was considered as the 2015 most important product. The JS7200 includes almost all of Samsung's high-end television technology and features, but the 50-inch price is only 7499 yuan, it is not difficult to see that Samsung wants to use this "civilian model" to push SUHD ambitions.
At the just-concluded IFA in Germany, Samsung Electronics showcased its latest high-end SUHD ultra-high-definition smart TVs, smart home appliances, VR virtual reality devices, smart watches and other latest products in the largest exhibition hall in the entire world. The non-flagship JS7200 series of SUHD TVs also appeared in international exhibitions. It also shows that it is important for Samsung Electronics in China and the 7200 series is still a global model. China, South Korea, and the United States all use the same configuration.
It is understood that Samsung SUHD ultra-high-definition smart TV JS7200 series with quantum dot technology, 4K display screen, HDR details optimization technology, unique Tizen smart operating system, mobile computers and TV plug-in screen, and other outstanding features.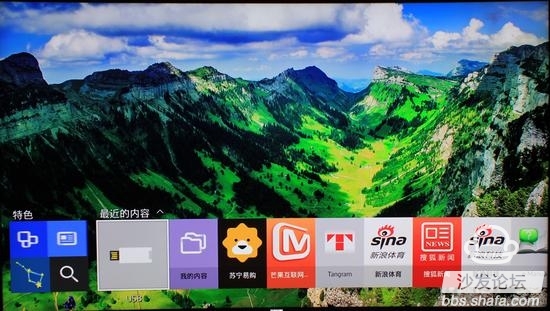 Samsung's SUHD TV JS7200 uses nano-semiconductor technology (Samsung quantum dot technology). Combining crystal magic and bright color technology can increase color gamut coverage and brightness by 20% and 30%, making the picture reproduction more realistic. The addition of HDR detail optimization technology can optimize and enhance the details of dark parts through processor algorithms, enhance the contrast of light and shade, and make the picture more delicate.
This TV is also the application of Samsung's unique Tizen intelligent operating system in the television field. The Tizen system has a "card type" "tiling" feature, which makes operation easier and requires fewer execution steps to complete the instructions. Different from the Android operating system, the Tizen system does not distinguish between the main interface, the application App menu, etc., and there are not so many menu hierarchies. Daily use is laid under the wallpaper and can be switched and replaced at any time.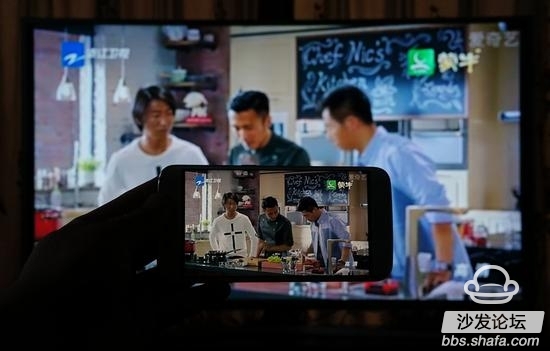 In addition, JS7200 another game is to share with mobile phones and computers multi-screen, and this feature and other smart TVs using App is different, it is a direct transmission screen, does not require any App. Samsung SUHD TV JS7200 has added "Screen Mirroring" to project the contents of a mobile phone or computer screen directly onto the TV. It can make full use of the characteristics of large screens and multi-person sharing. It is more convenient for both office and entertainment.
Liu Junguang, deputy general manager of color TV marketing at Samsung Electronics in Greater China, said that Samsung must not only bring more advanced products to consumers, but also provide consumers with more affordable prices through continuous innovation. In the first half of the year, Samsung has already made curved TVs into the homes of ordinary people. The next step is SUHD TV, and the JS7200 is such a TV product.
The analysis of home appliance experts believes that Samsung's "civilian" SUHD TV has a clear goal, that is, to obtain more market share in the main price range of 5,000 to 8,000 yuan, with an advantage in the brand, performance and price. The strong push of the product's flagship SUHD Ultra HDTV further consolidates Samsung's dominant position in the Chinese color TV market.
Electronic motors specilized for Shangri-la blinds.
Constant Speed Shangri-La Blinds Motors,15Mm Dc Shangri-La Blinds Motors,Mechanical Limits Shangri-La Blinds Motors,Electronic Limit Shangri-La Blinds Motors
GUANGDONG A-OK TECHNOLOGY GRAND DEVELOPMENT CO.,LTD. , https://www.a-okmotor.com