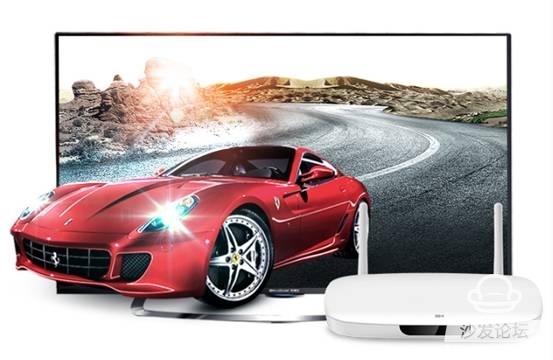 Young fake, sports car streamlined shell
Kaibor F1's appearance has changed Kaibul's former serious metal shell, using pure white fire-resistant anti-fall engineering plastic integrated body, a new custom mold to create a distinctive personality appearance. Smooth incision, exquisite workmanship, solid materials, clear edges and corners, full bottom vent hole design, the maximum heat dissipation area. The elastic pad can effectively buffer the friction with the table. The entire cabinet is crafted through 12 crafts. The overall appearance of the high-end sports car is streamlined. The appearance and details make it exquisite and low-key. It is placed in the living room, and there is no lack of quality in youthful fashion. sense.
Powerful quad-core CPU, powerful performance
Kaibor F1 adopts Quan Zhi H3 powerful four-core 4K chip, performance is much higher than the ordinary quad-core CPU on the market, the overall response speed is greatly improved. When performing ultra-high-definition video local playback or online playback, "zero buffering" and "zero-pointing" are achieved, and the operation experience is more smooth. Playing large-scale 3D games, PK, and racing games are all within reach. At the same time, he uses less energy, generates less heat, and has a longer lifespan.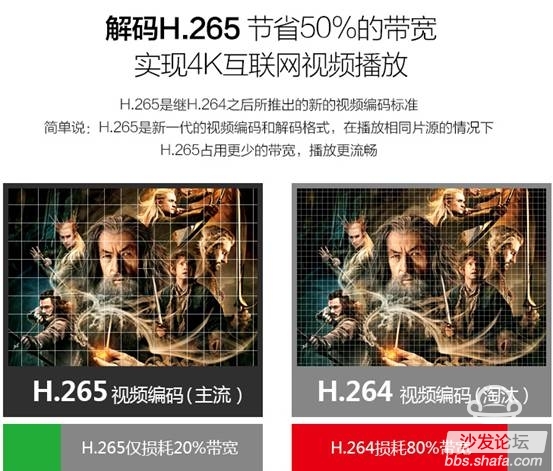 4K Decode 4K Output, True 4K HD Box
Kaibol F1 supports 4K ultra-high resolution, clarity is four times the traditional 1080P high-definition picture quality, nuanced, minimalistic finish, enjoy 4K bring a different picture quality experience. At the same time using a new generation of H.265 hard decoding and 4K output, the same picture quality output, lower network speed requirements, under the transmission bandwidth of less than 1.5Mbps, 1080p full HD video transmission.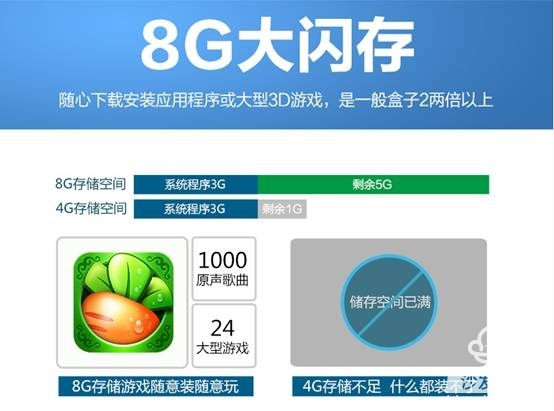 Large memory running smoothly, only 0.88 seconds
With the progressive development of video games, high-definition film sources, and installed software, the storage space of intelligent network boxes has gradually become a shortcoming of the overall performance. Kaibor F1 is equipped with 1G DDR3 memory, 8G high-speed EMMC flash memory, not only the operating speed has been greatly improved, the actual measurement reached 0.88 seconds for Taiwan, more users to download, store large-capacity resources to eliminate the worries.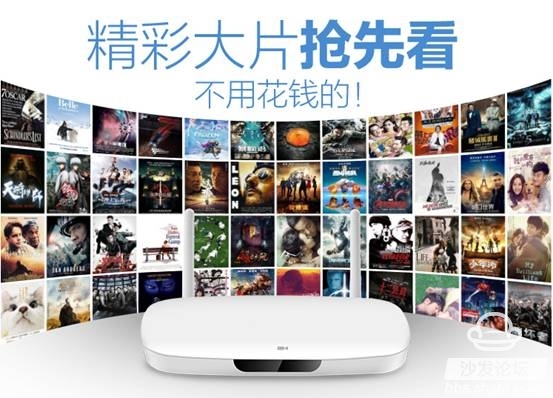 Ali cloud system, free resources for free travel
In terms of system functions, Kaibor F1 has built-in the latest Aliyun OS system, citing China TV's genuine resources, providing 12 program channels, including search, TBO Tmall cinema, movies, TV dramas, variety shows, news, sports, animation and other channels, massive film and television Play resources support online play, fresh show shelves fast update faster. Equipped with a new open Bor UI and yunos interface, the operation is simple and easy to understand, the elderly and children can easily get started.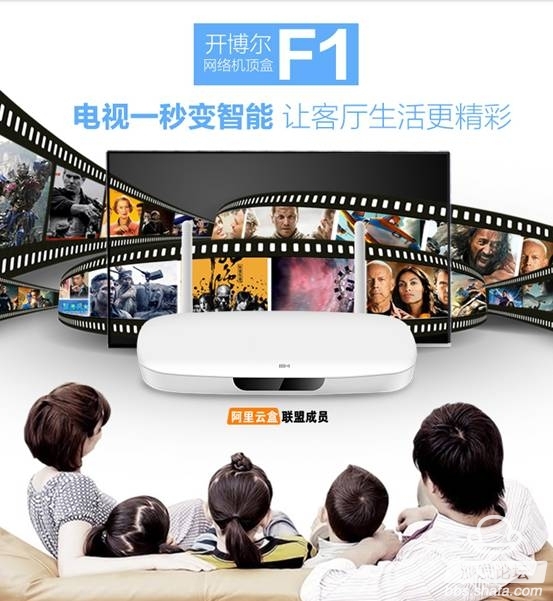 Luxury configuration civilian prices, high cost performance
Kaibor F1 is a 4K brand box with a quad-core CPU, 1G memory, and 8G flash memory. The price is only 169 yuan. The brand box with the same price is equipped with a low-end, low-speed operation. Even higher-priced multi-brand boxes are still using 4G flash memory. With the pre-installed software removed, the storage space is almost empty, and the 4K box with H.265 hard decoding capability is even rarer.
Kaibol F1 everywhere highlights youth fashion, such a luxurious configuration is an ultra-low price, is the first choice for a practical TV box. Start with a Kaibor F1 and enjoy the super-sweet viewing and playing experience that a true 4K brings!
mask
Dongguan Formal Precision Metal Parts Co,. Ltd , https://www.formalmetal.com